There are several recommend torrent clients that provides a great solution for a Seedbox. Each client has it's pros and cons.
Ever thought which torrent client to use for your Seedbox? We hope that this article will shed some light on that matter.
Deluge
Deluge is a torrent client that runs across all three platforms namely Windows, Mac OS and Linux. It is very simple and easy to use but at the same time you can expand its usability by installing plug-ins. By using plugins you can add features such as a scheduler, a blocklist, Notification, Extractor, etc. You can find the list of plugins including 3rd party plugins by going here: http://dev.deluge-torrent.org/wiki/Plugins
Daemon is what separates Deluge from the rest of the torrent clients. A daemon is a background process that does need a user interface for it to run. This means that you can access deluge in 3 interfaces, either through a webUI, a graphical interface and a console.
Deluge's webUI is just like any other torrent client and can be accessed in any browser. It's very simple and the main functions can be easily accessed at the top of the UI. Settings, including plugins, can also be seen under Preferences.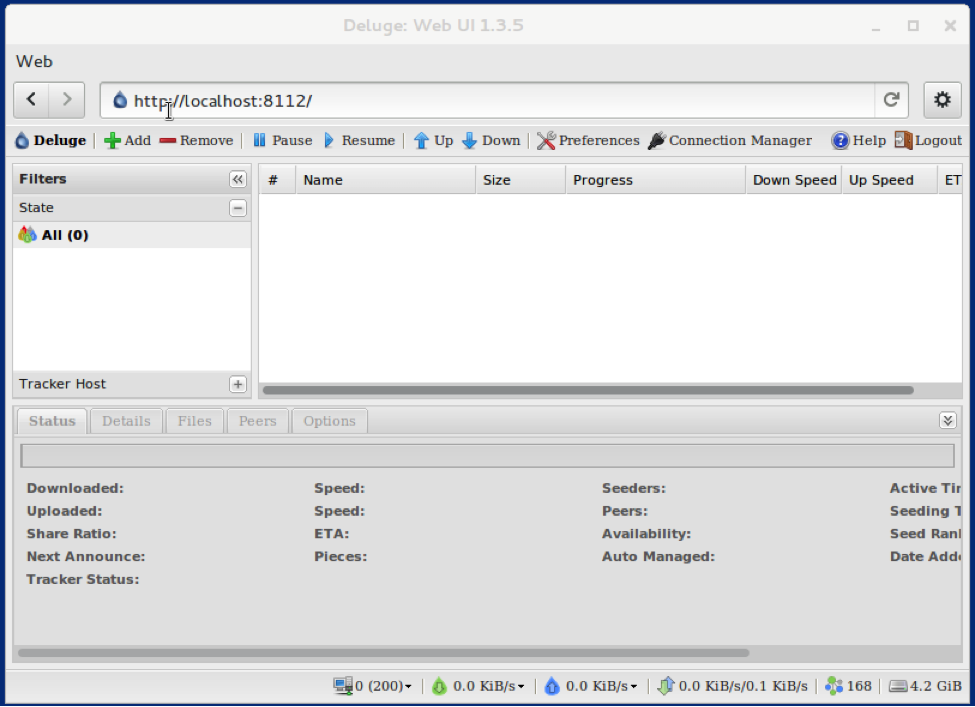 If for some reason, you cannot access the weUi, you can also access deluge via a console. This might complicated to those with no experience at using a console but it will be easy to those who are familiar. To access the console interface. Click Here for instructions.
If a WebUI and a console does not do it for you then you can always use a Thin Client. If you are using a Windows or Mac, all you need to do is configure your client to connect to the daemon server. Instructions on how to set this up can be found here.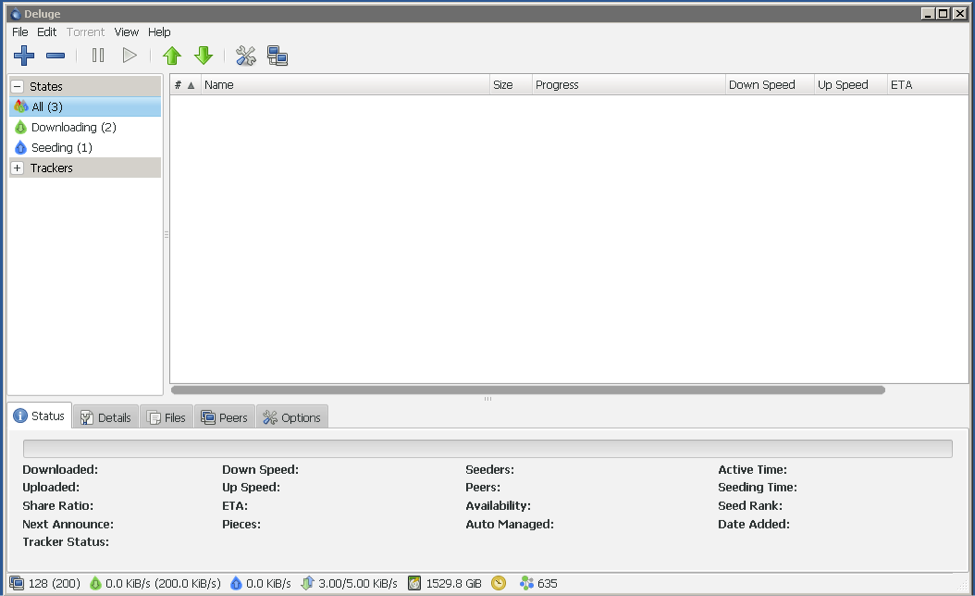 Transmission
Transmission is a torrent client that runs in multiple platforms. It runs native on Linux and has a very simple and basic UI. It uses a daemon system same as Deluge. You can access the client via its WebUI from any browser and it's packed with features which you can configure to suit one's needs.

uTorrent

uTorrentis a the most popular torrent client online, especially for Windows users. It's small fast and portable. It is a however, not the first choice if you are using a seedbox that is Unix based. It's Linux friendly version is called uTorrent Server and it's not very popular, not widely being used. The Windows version of uTorrent however, can run over Linux based operating systems only with a windows emulator for Linux called WINE. It is stable, not very resource demanding and not the natural choice of many Seedbox providers.

ruTorrent (rTorrent WebUI)
ruTorrent is a very popular seedbox client. It's very lightweight, fast and has a lot of features including RSS support. it does not have a native client that you can access via the desktop but you can access it via any browser very conveniently. A more detail article about ruTorrent will be written in the near future.