By itself, a VPN gives you the highest level of privacy and security. It creates a tunnel-like connection between you and a server located anywhere in the world.
A VPN service provider offers many ways to keep your personal data safe while allowing you to break geographical restrictions. Aside from the popular military-grade 256-bit encryption, some VPNs also offer zero-log retention, DNS and IPv6 leak protection, split-tunneling, streaming services unblocking, and other fantastic features to enhance your privacy and overall experience.
Unfortunately, torrenting and streaming are not always possible from any VPN service. In this article, we reviewed 14 of the best VPNs that allow streaming and torrenting, while offering a good balance between privacy, security, features, and price.
Table of Contents.
Why not every VPN is Suitable for Streaming and Torrenting?
Using any VPN service provider for streaming and torrenting does not guarantee speed and security.
Why?
Surely, a VPN will keep your online identity hidden and encrypt your application's upload/download traffic, such as torrenting or P2P file sharing. But not all VPN services love and embrace BitTorrent, in fact, some providers might block it or even report it. On top of that, some VPN service providers are located in highly regulated countries which demand continuous data log audits. Examples of these countries are those that belong to the Nine Eyes or Fourteen Eyes Alliances.
At the same time, a VPN by itself cannot guarantee to bypass geo-restricted boundaries. Although a VPN crosses borders and breaks geographical boundaries, the VPN traffic can also be blocked!
The Great Firewall of China (GFW), for example, is a very popular and powerful government mechanism that blocks a massive number of encrypted protocol tunneling communications.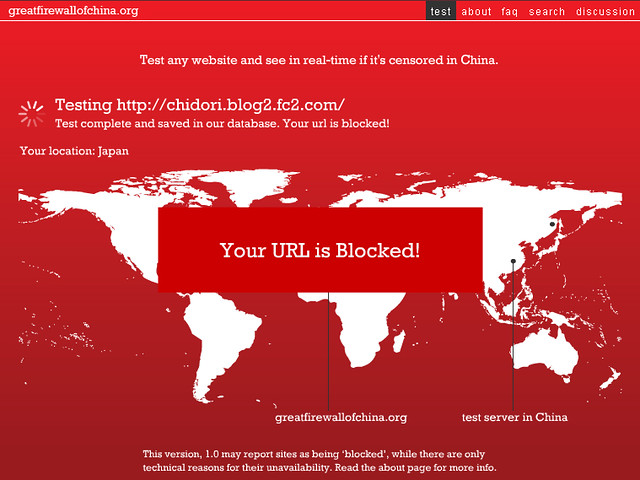 Not only governments block VPNs, but also online services such as Netflix, Hulu, or BBC iPlayer. Most of these streaming services ban VPN server IP addresses immediately, making it difficult to circumvent geo-blocked streaming content.
How can the right VPN be useful for Streaming & Torrenting?
The 14 best VPN service providers shown in this article can secure your data and identity, while also making streaming and torrenting available.
But how can they accomplish this?
Aside from providing that military-grade 256-bit encryption, VPN services must provide a privacy disclaimer (or policy) that shows how the VPN service is dealing with traffic logs and records. Being located in a country that is friendly with data privacy, is as well one of the best signs that the VPN service is concerned with the privacy of your data. An example of a detailed disclaimer is NordVPN's privacy policy. NordVPN is based in Panama, which has no mandatory data retention laws.
Below is an excerpt from NordVPN's Privacy Policy.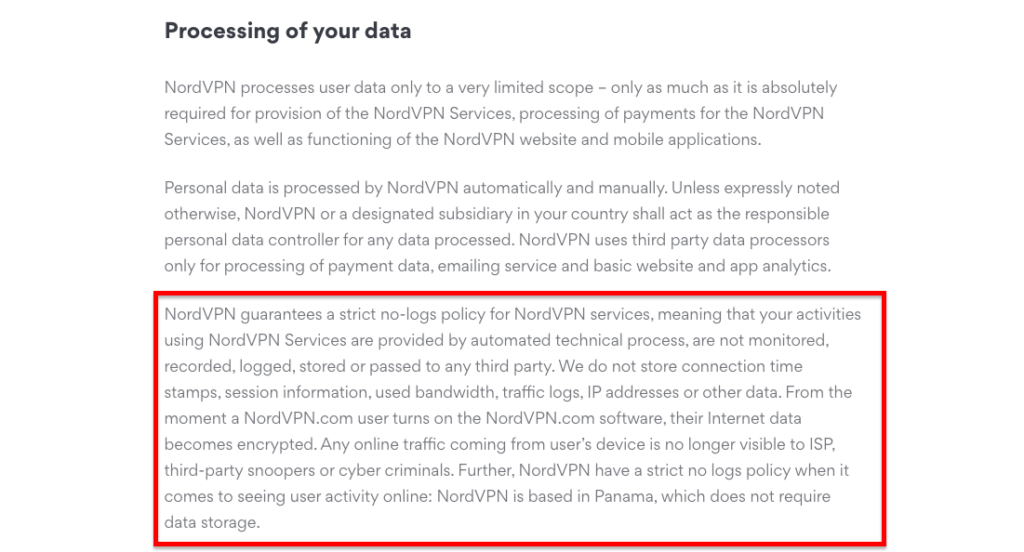 Other great features that can help with privacy are the Kill Switch and DNS and IPv6 Leak Protection.
When it comes to streaming, some VPN providers can also circumvent the VPN bans from big players such as Netflix, Hulu, and BBC iPlayer. VPN providers have a constant pool of new (un-banned) IP addresses to avoid sophisticated VPN detection mechanisms.

Find out what are the best VPNs for 2020!
Criteria for finding the right Streaming and Torrenting VPN.
1. Privacy and Security.
If you are serious about torrenting, dig deep into the VPNs "No logs policy" and read their disclaimer carefully. Also, being based in a country that has no mandatory data retention laws helps a lot. Also, make sure that your information is not leaked. Look for IPv6, DNS or WebRTC leak protection. Extra security with other features such as double-hop encryption, Tor-over-VPN, Kill Switch, Shared IPs and of course strong AES-256 encryption.
2. Speed.
Speed does not guarantee security but it does ensure the good ultimate experience. Speedy servers guarantee consistent streaming without the annoying buffering and fast torrent downloads. Look for VPN providers that don't cap data or limit bandwidth when downloading or streaming. Another option here is to look for VPN service providers that offer SOCKS5 proxy servers, as they are much faster than VPNs and other traditional proxies.
3. Torrent-Friendly.
Make sure that the VPN that you are about to hire is 100% P2P and torrenting-friendly. As already mentioned, choose VPNs that don't leak information, don't keep your logs, provide the kill switch functionality, and provide solid and uncapped speeds. Some of these services even embrace torrents by offering extra features. Some services offer pre-configured torrent clients such as BitTorrent with proxy information.
Special VPN service providers also offer Seedboxes which are remote servers at high-speed data centers that are specifically used for safely downloading and uploading P2P and torrent files.
4. Unlock most streaming services.
As mentioned before, a VPN cannot guarantee to unlock Video-On-Demand streaming services such as Netflix, Prime, HBO, BBC, and more. Having a big network with a large number of geographical distributed servers helps bypass restrictions and access geo-blocked material. Streaming services simply cannot ban thousands of new VPN server IPs.
Some VPN service providers can even enhance the streaming experience by supporting media libraries such as Kodi or Plex.
VPNs Round-up for Streaming and Torrenting?
All VPNs here allow torrenting / P2P file sharing, and at the same time unlock the most popular streaming services.
1. NordVPN.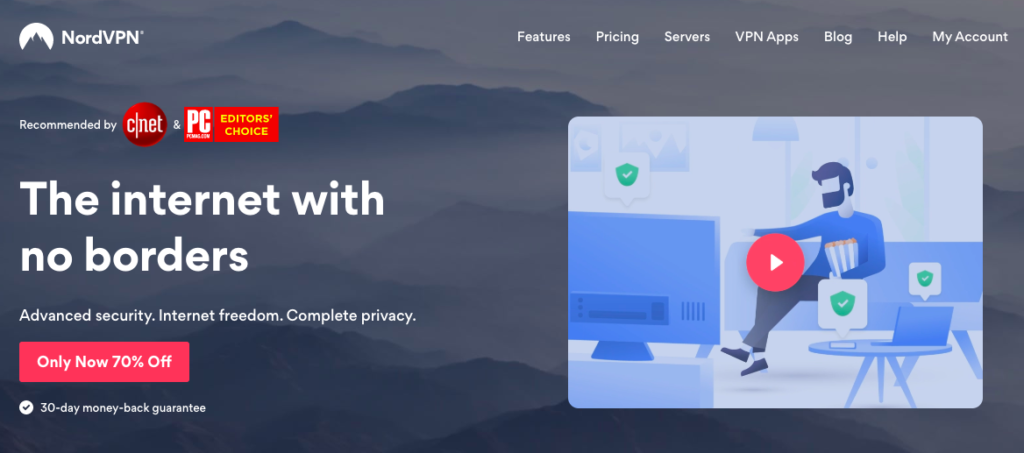 NordVPN is a Panama-based VPN service provider that does not keep any logs and allows full use of torrenting. The service uses the 256-Bit key to encrypt all your data, and if you are worried about the DNS leaks, they use a mechanism to protect against that. You can even test DNS leaks along with their service. They also offer the SOCKS5 Proxy to make torrenting faster.
NordVPN provides other useful privacy protection features such as Kill Switch, Double-hop VPN and Tor-over-VPN.
Their service is known to bypasses geo-blocked restrictions on major streaming sites such as Netflix, Hulu, HBO, BBC iPlayer, Amazon Prime Video, Showtime, and Sling TV.
Price? One month for $11.80, 12 months for $7.00/month, 24 months for $5.00/month, and 36 months for $3.45/month.
2. IPVanish.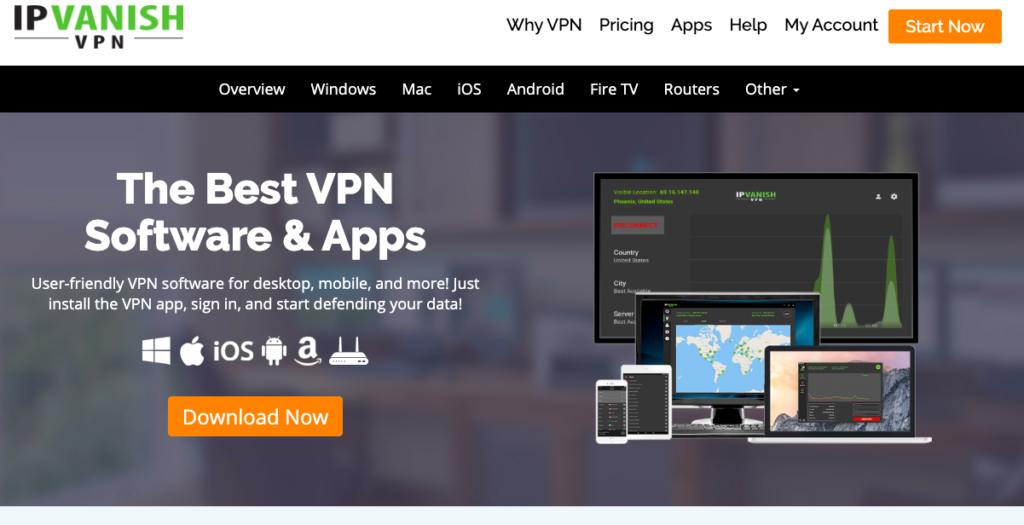 IPVanish is a popular US-based VPN service provider that aims to attract torrenters. Their service is torrent-friendly and delivers great speeds. It offers the zero-log policy that promises no log retention of the VPN traffic or usage. IPVanish supports SOCKS5 Proxy and FireStick servers to make the torrenting much faster.
Some privacy features:
256-bit encryption.
Shared IP addresses.
Kill Switch.
Although IPVanish is one of the best in the torrenting category, it hasn't been very lucky unblocking some big streaming services, such as Netflix and Hulu. But fortunately, it is known to unlock services such as HBO and BBC iPlayer. It also works very well with Kodi.
Price? One month for $7.50, three months for $6.75/month, and 12 months for $4.87/month.
3. Private Internet Access.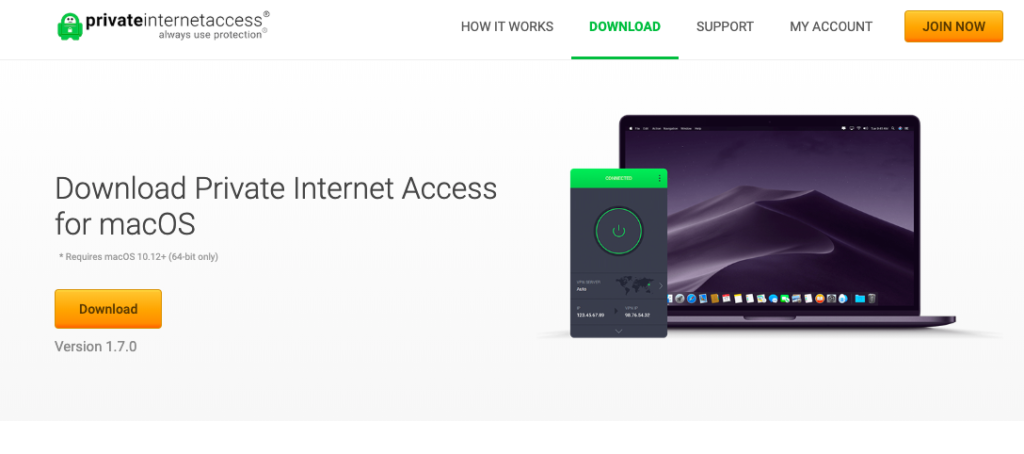 Private Internet Access (PIA) is an old US-based VPN provider that has stood within the top VPN market ranks for many years. Although being in a country with challenging privacy jurisdiction, they were the pioneers of the zero-log VPN policy.
PIA is extremely friendly with P2P file sharing and their speeds have proven to be fair for any torrenter. They just included the SOCKS5 proxy server, along with their VPN service, to make the torrenting experience even better. PIA provides data encryption with AES-128 or AES-256.
Although PIA is not the best on the VPNs for streaming, it has been lately improving and unblocking a few US and UK-based regional Netflix libraries.
Price? One month for $6.95, six months for $5.99/month, and 12 months for $3.33/month.
4. TorGuard.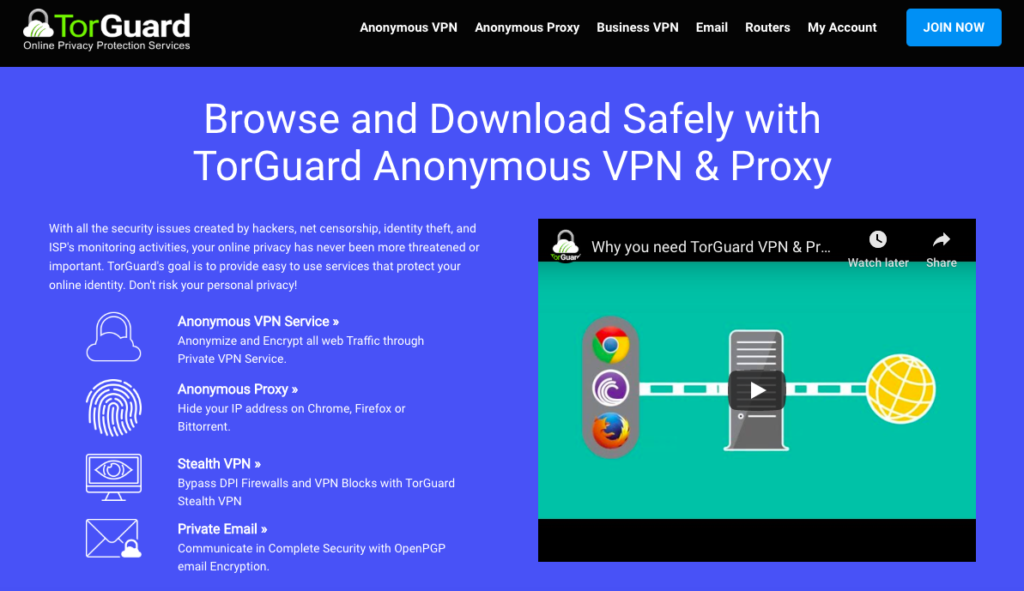 TorGuard is based in Nevis, a country located in the West Indies. Their data privacy jurisdiction helps them keep a solid zero-log policy and remain one of the friendliest torrent VPN services.
TorGuard is also known to provide fast speeds, as their servers are not that crowded as compared to other providers. Some of their servers located in torrent-friendly countries can provide amazing P2P file-sharing speeds. They also offer support of the SOCKS5 proxy server and preconfigured torrent clients with proxy settings.
Normally, TorGuard unblocks popular streaming services but you have to upgrade the service. Their Streaming Bundles are capable of bypassing geographical restrictions of Netflix, Hulu, Amazon Video, and BBC iPlayer.
Price? One month $9.99, three months for $19.99, six months for $29.99, one year for $59.99, and two years for $99.99.
5. Proxy.sh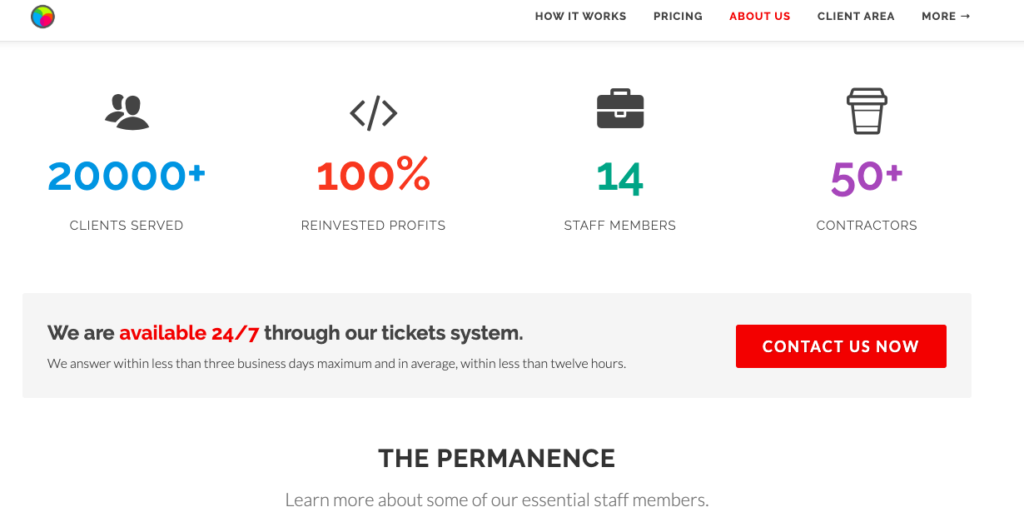 Proxy.sh is a Seychelles-based VPN provider. They have a decent geographical coverage with over 300 servers distributed around 57 countries. They guarantee the no-log policy and strong encryption of 256-bit with OpenVPN. Of course, Proxy.sh allows torrenting and P2P file sharing. Optional features are SOCKS5 support, kill switch and DNS/IPv6 leak protection.
Although their servers are known to unlock popular streaming services Netflix, Hulu, BBC iPlayer, their server IPs often get banned. They accept cryptocurrency.
Price: On a yearly basis you can get, Pro ($20.00/month), Solid ($10.00/month), Basic ($5.00/month). You can also buy Quick which is 72 hours of VPN for $2.
6. CyberGhost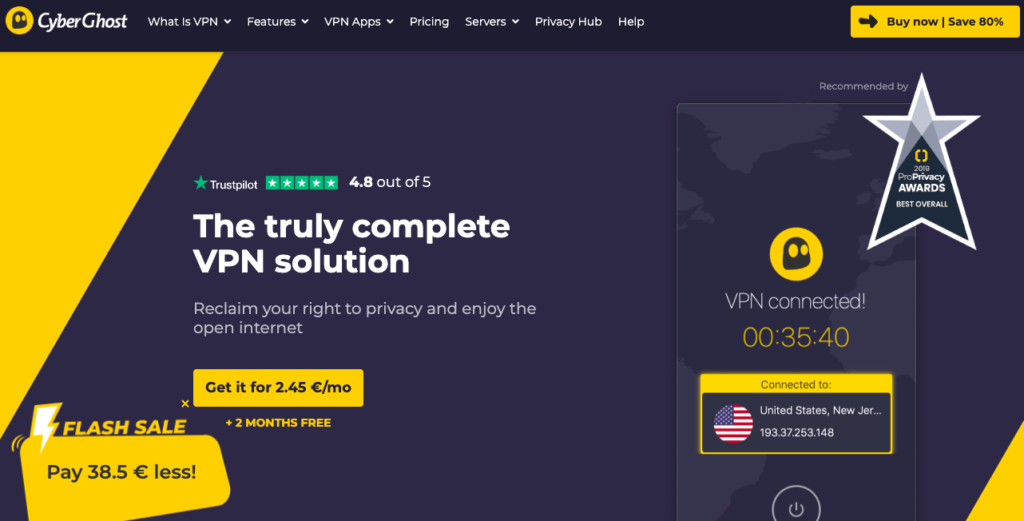 CyberGhost is a Romania-based VPN service that offers a reliable zero-logging policy. They don't keep or record any information about your browsing or downloading activity. CyberGhost has pretty good coverage with over 5700 servers in 90 countries. They offer top-grade 256-bit encryption and automatic kill switch. Their VPN servers are torrent-friendly worldwide except in servers located in the US and Russia.
They offer a profile known as "Torrent Anonymously" which auto-configures the best settings for speed and privacy when torrenting. CyberGhost also offers a streaming profile that auto-configures for the best performance when streaming. It can unlock Netflix and Amazon Prime including US, UK, and Canadian libraries.
Price? One month for $12.99, six months for $4.99/month, and 12 months for $2.75/month.
7. PureVPN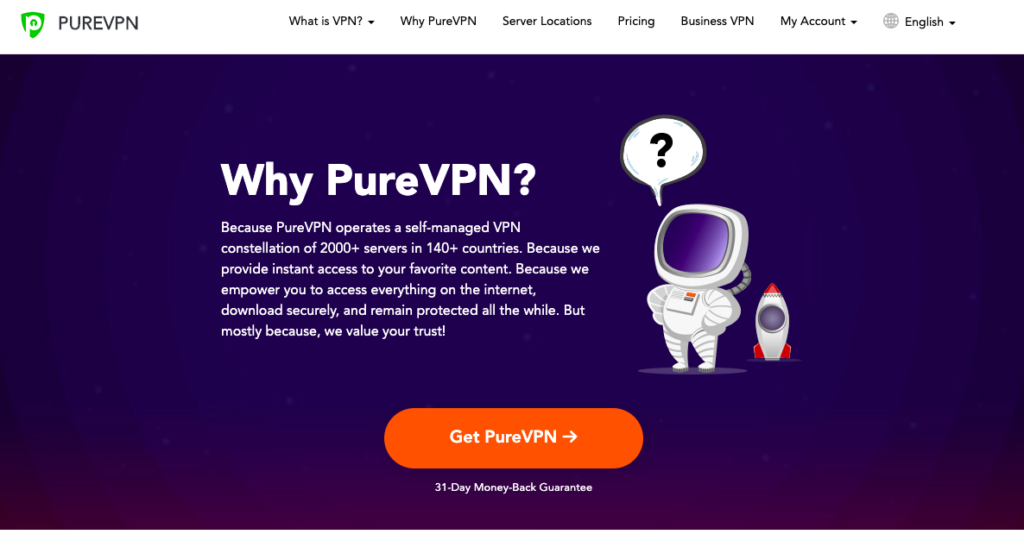 PureVPN is a popular VPN service with a good reputation for having many features and a large coverage with over 180 different locations in 140 countries. They are based in Hong Kong so they are not required to retain any records. PureVPN supports torrents and offers easy access to popular P2P platforms. To maintain your privacy, PureVPN offers DNS/IPv6 leak protection, auto-kill switch, split tunneling, and AES-256 encryption.
PureVPN offers many features that will help you bypass any geoblocking, especially from streaming services. They have dedicated streaming servers, with top speeds, known to unblock Netflix and Hulu.
Price? One month plan for $10.95, one year plan $5.81/month, and five years plan $5.81/month.
8. ExpressVPN.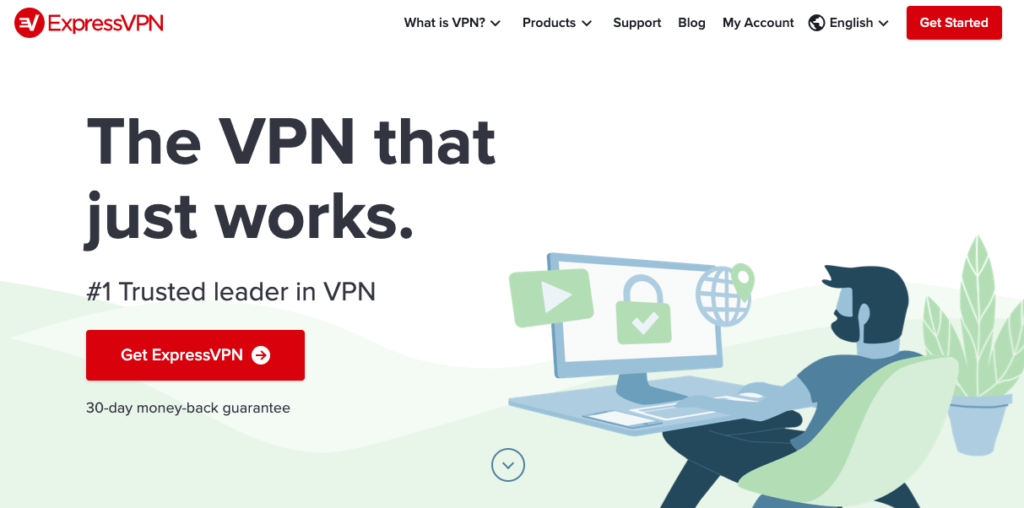 ExpressVPN is based in the British Virgin Islands, so it is not required to keep any logs for auditing. Their service guarantees 100% privacy with strong 256-bit encryption and without leaking IPv6 and DNS information. ExpressVPN is one of the most popular VPNs in regards to speed, privacy, and price. They also have good worldwide coverage with over 3,000 VPN servers in 160 different locations.
ExpressVPN is torrent-friendly. It also offers best-known features for privacy, kill switch, and split tunneling.
ExpressVPN is considered one of the best for bypassing geo-locked streaming services, such as Netflix, BBC iPlayer, Hulu, Amazon Prime Video, and HBO Go/Now. Aside from bypassing geo-blocks, it does it with great performance and speed.
Price? One month for $12.95, six months for $9.99/month, and 12 months for $6.67/month.
9. PrivateVPN.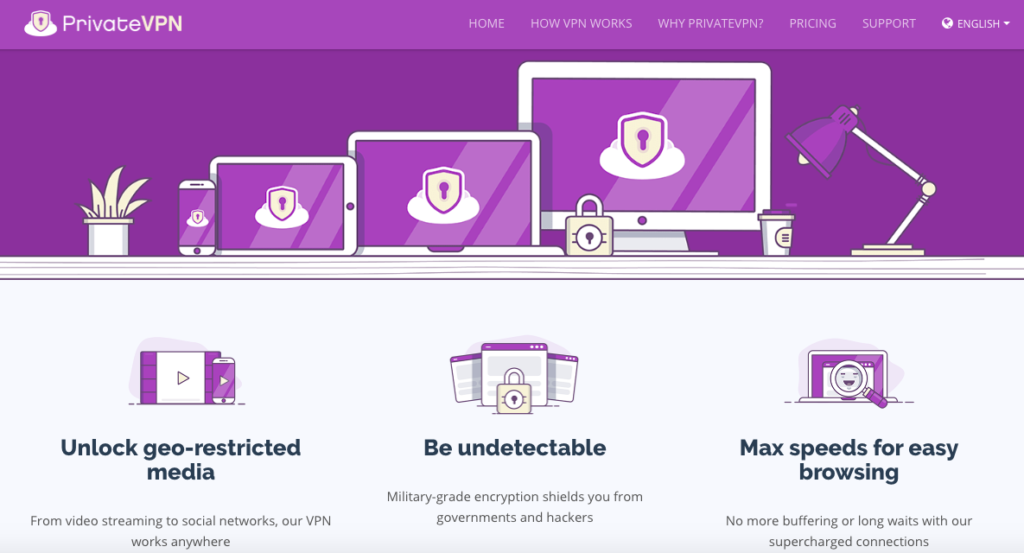 PrivateVPN is a relatively new VPN provider, that has managed to place itself on top of many VPN lists. Despite being new and having a small network, they are known to be one of the fastest, making them suitable for torrenting and streaming.
PrivateVPN offers 256-bit encryption and an optional built-in kill switch to keep your privacy. They are based in Sweden, which is under 14-Eyes Alliance jurisdiction, but their no-logs policy clearly states that they do not keep logs of traffic or usage data.
PrivateVPN is capable of bypassing geo-restrictions and open up popular streaming services such as Netflix, Hulu, ABC, BBCiPlayer, and Amazon Video and their US-based libraries.
Price? One Month ($7.67), three months ($4.88/month), 13 months ($3.82/month).
10. VyprVPN.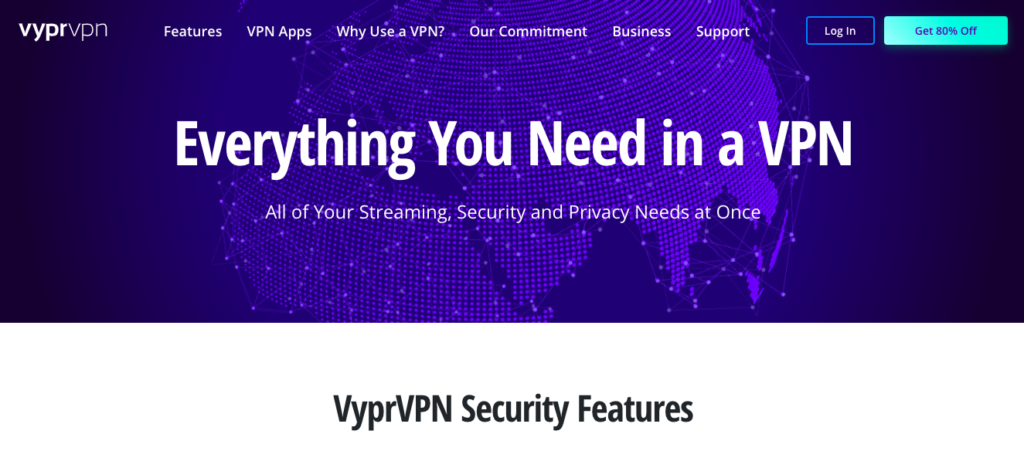 Although VyprVPN used to keep logs as for 2018, they recently audited a zero-log VPN service. They don't exactly mention the "torrent support" on the website, but their privacy statement says that they don't monitor content, traffic, or block any ports, which makes them suitable for P2P and torrents.
They are based in Switzerland, which has a privacy-friendly jurisdiction. VyprVPN is popular for having a large network, with over 700 servers dispersed throughout 70 different locations. As long as you connect to the right server location, VyprVPN unblocks pretty much any streaming service, that includes, Netflix, Hulu, Amazon Prime, BBC UK, iPlayer, Disney+, and more.
Price? Monthly ($12.95/month), one year ($3.75/month), or two years ($2.50/month).
11. Hotspot Shield.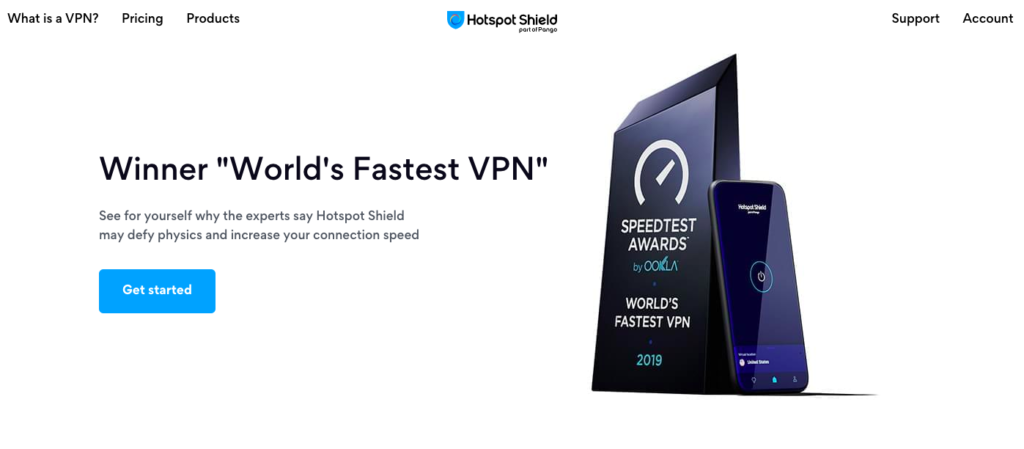 Hotspot Shield has been around for a while. They are known for having really fast servers and solid security encryption. Although Hotspot Shield has also had a bad reputation for keeping logs and records, now it has changed its policy and provides a zero-log policy. The policy and speed make it a reliable VPN for torrenting and streaming. The service also includes other privacy features such as leak protection, kill switch, and even automatic WiFi protection.
Hotspot Shield does not limit any bandwidth and caps data. They have an extensive network with more than 2500 servers across 70 countries. Their VPN servers are known to unlock lots of popular streaming services, including Netflix, HBO, Hulu, Amazon Prime, etc.
Price? One month for $12.99, 12 months for $7.99/month, and 36 months for $2.99/month.
12. Windscribe.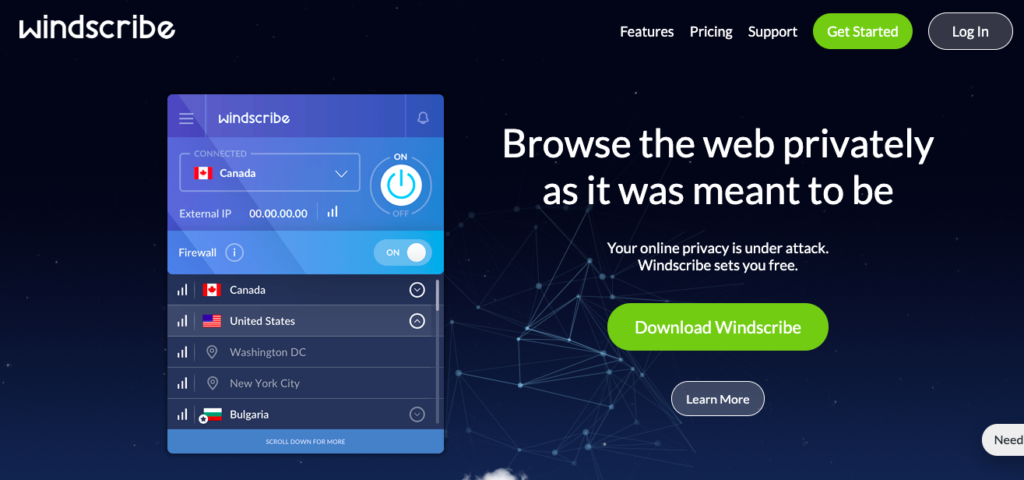 Windscribe is a VPN service provider based in Canada. According to their zero-log policy, they don't store any log. Torrenting is allowed in most of their servers. They don't monitor, block, or throttle any torrenting activity. They also offer support to SOCKS5 proxy servers and port forwarding to make torrenting faster and easier. When it comes to security, they include the 256-bit AES encryption in all of their connections.
Although they probably don't have the best speeds on the market, their large network makes it appropriate for streaming. Windscribe unblocks geographical restrictions from Netflix and its libraries from the US and UK. It can also unblock Amazon Prime Video and BBC iPlayer.
Price? One month for $9.00 or 12 months for $4.08.
13. SaferVPN.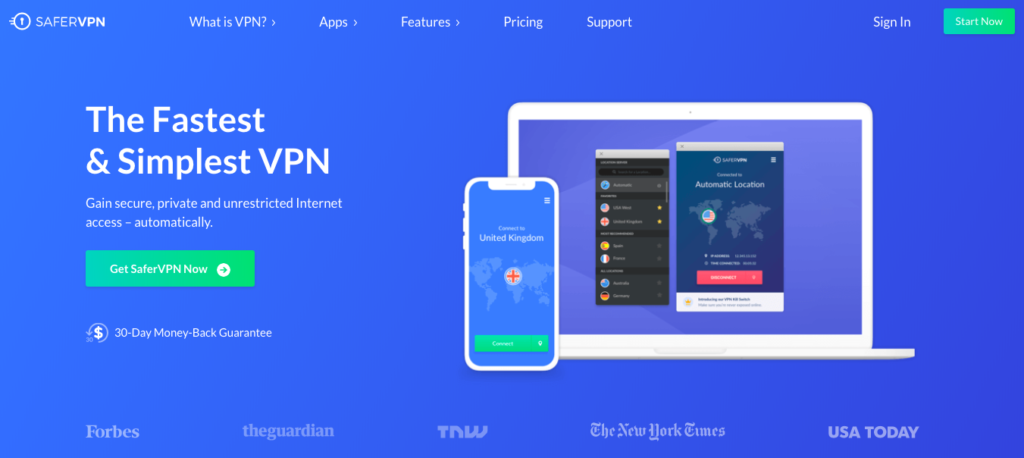 SaferVPN is an Israel-based VPN that offers unlimited bandwidth and fast download speeds. Despite being in a challenging data privacy jurisdiction, SaferVPN clearly states that they do not keep any logs including browsing activity, data, IPs, and DNS queries. This policy, including their fast speeds, and additional privacy features, makes it a good choice for torrenting.
Their speeds also make SaferVPN suitable for streaming. They can also unlock Netflix's libraries from the US and UK. SaferVPN can also unblock other streaming services such as Amazon Prime Video, Sky Go, and BBC iPlayer.
Price? One Month ($12.95), one year ($5.49/month), two years ($3.29/month), and three years ($2.50/month).
14. SurfShark.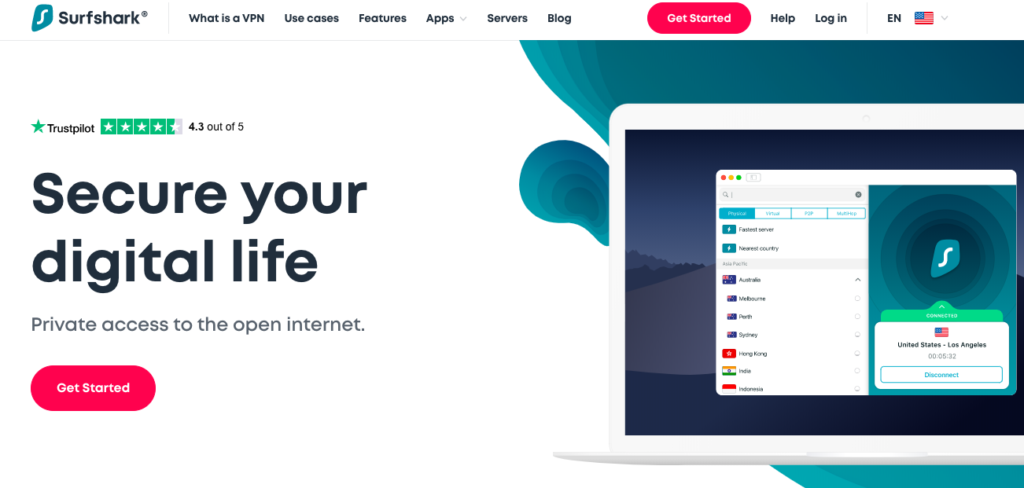 SurfShark is a brand new VPN service provider that offers fast, reliable, and secure VPNs. They are based in the British Virgin Islands, which gives them a friendly data jurisdiction. Of course, they provide a reliable zero-log policy. They have a decently large network with over 1040 servers in 61 different countries, and all their servers are torrent-friendly.
Surshark provides strong privacy features such as split-tunneling, kill switch, DNS leak protection, double-hop connections, and AES-256 encryption. Their servers can access US-based Netflix, BBC iPlayer, Hulu, and Amazon Prime.
Price? One month for $11.95, 12 months for $5.99/month, and 24 months for $1.99/month.
Final Words.
When choosing a VPN service provider for streaming and torrenting you'll want a combination of solid privacy and decent speeds.
In a nutshell:
Although some VPN providers offer the zero-logs policy, they discourage torrenting, and will eventually block it. Check their disclaimer and make sure they are torrent or P2P file sharing-friendly. Also being located in the right jurisdiction helps a lot. Data retention is regulated differently from country to country, so make sure that the VPN is based in a country that does not require log data retention.
Avoid torrenting in VPNs that don't provide DNS and IPv6 leak protection. Make sure that the VPN provider has good security measures. Misconfiguration in VPN service makes them ignore IPv6 and DNS requests, which creates an open for copyright trolls.
Although privacy is important, speed is usually one of the top priorities for serious torrenters and media streamers. Make sure that the VPN provider is not limiting bandwidth when torrenting and streaming.
The larger the network, the better the chances for speed, and open streaming services. VPN service providers with large networks are known to be capable of bypassing geo-restrictions set by popular streaming services.