What is a torrent tracker?
Torrent trackers reside on servers that regulate the communication between the leechers and seeders using bit torrent protocols. Trackers keep track of where files reside on peer machines during the time when clients request in order to transmit the requested files efficiently and reliably.
The process of downloading a torrent is called leeching, while the process of uploading is called seeding. Seeding is the most important aspect of torrenting for other leechers to complete their downloading activity.
There are two kinds of torrent trackers: Private torrent trackers and public torrent trackers.
Public torrent trackers, also called open trackers are used by anyone by adding the tracker address to an existing torrent. While it is a common torrent tracker, data security and download speed are the main issues.
Private torrent trackers are considered to be the best option presently available. Unlike open torrent trackers, private torrent trackers' benefits are obviously the security and speed. It is much safer against viruses, malicious software, protection and privacy from other companies.
Since it is a private tracker which enforce quality seeds, one is restricted and selected unless the user is registered with the torrent site. It is one of the reasons why most of the private torrent trackers are for invited individuals only. Each registered user is given the ability to grant a new user permission to register at the site.
Benefits to sticking to a private tracker:
Security. It is obvious that one of the best features private trackers offer is security. Users are comfortably allowed to

download safely

and privately without fear of being implicated with legal issues.
Quality torrents.

Most sites have various high-quality torrents for download that if uploaded torrents don't meet their standards, they are deleted. Most of the sites that offer private torrent trackers have great selections of torrents that are hard to find.

Speed.

Another best feature of a private torrent tracker is speed. Most private torrent tracker providers have a fast internet connection; significant for great torrent seeding, aside from that users are obliged to share and seed back. With more seeders, downloading speed becomes better. Each seeder helps other seeders without compromising quality.

Private and Safe.

It's private and no one's looking over your shoulder as you download everything you want. Just like using VPN, one can safely download with anonymity. Users are selected and uploaded contents to tracker are screened for viruses. It is to ensure quality torrent seeds.

A community.

Most private torrent trackers users are helping individuals in answering questions, keeping files seeded and even uploading requested torrents. It becomes a community who gives value in sharing quality files over private BitTorrent clients.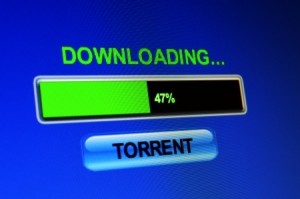 Seedbox and private torrent trackers.
Seedbox basically serves for a quick seeding and leeching, faster than home connections. One can bypass a bit torrent blocking restrictions using VPN without exposing oneself to legal issues. VPN makes your data encrypted before it is being transmitted in a swarm. The server creates a completely different address when downloading files from it as if you are in your own real home using FTP or some similar network protocol, in which RapidSeedBox highly recommends Deluge.
With a seedbox, one doesn't have to worry about ratio because, with VPN, one can be capable of seeding back 1:1 ration much quicker than before. As long as you still find your requested torrents are seeded, the ratio is still the same.