Introduction
Superseedbox is another seedbox provider that has been around for 5 years. Aside from seedboxes, they also have Dedicated Servers and Windows VPS. As per their website, they offer 99.9% Uptime Guarantee, 24/7 customer support and 24 hour money back guarantee. We will be reviewing their Copper plan which has the following features:
Hard Disk: 250 GB
Confection: 150 Mbps
Bandwidth: Unmetered
Location: Netherlands
Setup Fee: Free
Other Superseedbox.com plans they offer are available here: Superseedbox.com Plans
Speed
We downloaded 8 popular torrents and the average download speed was between 25-27Mbps. It took some  time for us to get this speed though and we noticed a bit of lag in the UI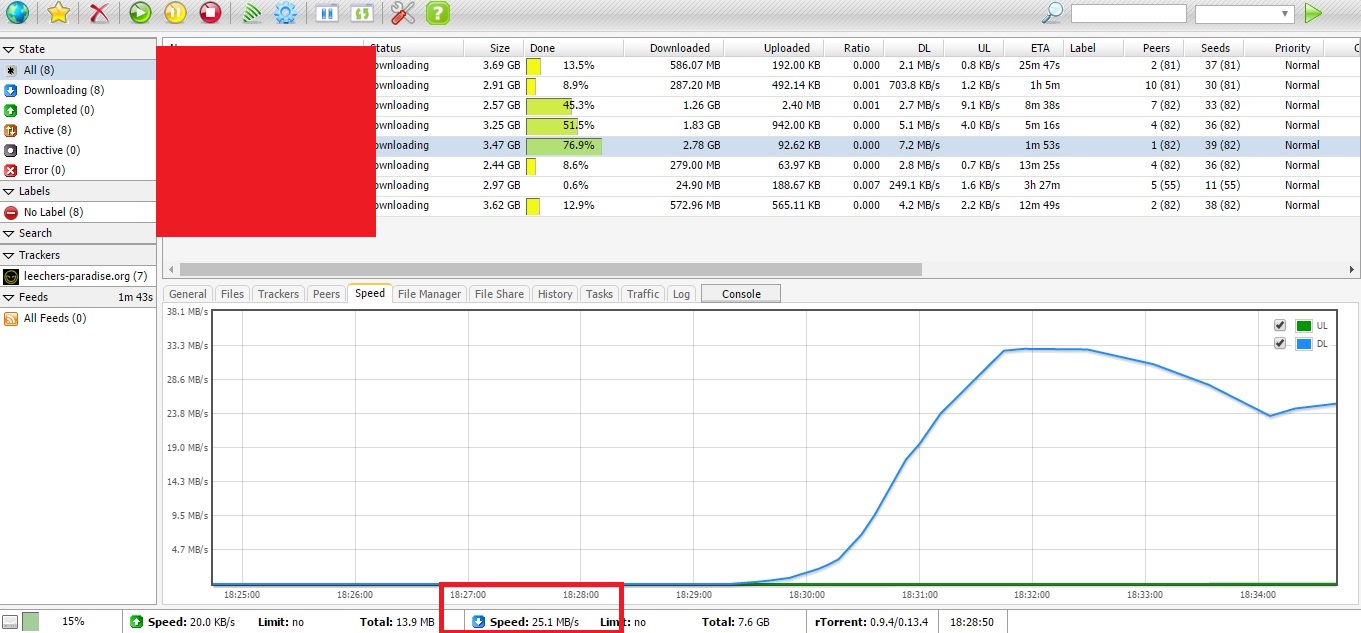 Customer Service
Excellent customer builds good reputation and this will result to more business and customers will keep using a company's service. We had some problems getting our login details and we sent them a couple of  emails and they were able to send a response in just a few hours,
Software
Superseedbox' does have a control panel via the client area but it's only limited to rebooting and shutting down your seedbox. All other seedbox details can be found on the Welcome email they will send you. It would have been great if other seedbox information can also be found in the client area in case you will lose the email with your login details. Their main client is ruTorrent and as mentioned above, there's a bit of lag in the UI.
Price
$14.95
Seedbox Score
?
80
Recommend Resources