Introduction
Seedmonster.net has been around since 2010. They offer cheap seedboxes for the price conscious user. This review will be focusing on their SM-15M450G Plan that has the following features:
Disk – 450 GB
Download Speed – 1 Gbit Burstable
Upload Speed – 150 Mbps
Bandwidth/Torrents – Unlimited
Access – FTP/WebUI/Web Proxy
Backend – ruTorrent
Other Seedmonster.net plans they offer are available here: Seedmonster.net Plans
Speed
We tested downloading 8 popular torrents and the download speed reached 66Mpbs within just a few minutes. The files are about 23 GB total and took about 20 minutes to completely download. They support public trackers but seeding is disabled.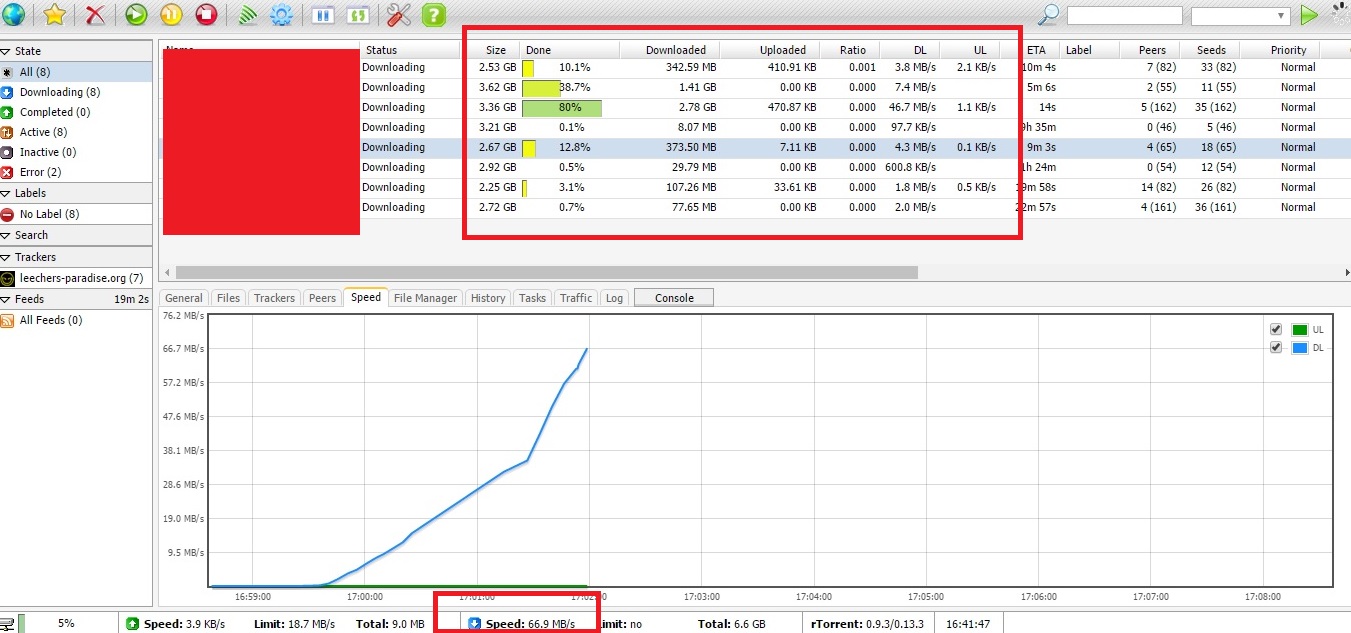 Customer Service
Excellent customer builds good reputation and this will result to more business and customers will keep using a company's service.
Seedmonster's support is excellent. While other companies might be quick to responding to messages but they can also come off a bit as cold. Seedmonster was able to answer our questions within 24 hours in a friendly & straightforward way.
Software
Seedmonster does not have a control panel which is a bit disappointing. It would have been nice if we were able to to check the the seedbox's status, information and statistics for bandwidth, memory, vswap and disk usage. What we receive instead is an email that contains our login information, a restart, http download & proxy URL,
Price
$11.99
Seedbox Score
?
84
Recommend Resources