Introduction
SeedboxSolutions is another seedbox provider that provides secure and encrypted access your downloads. Their plans come with various options for storage and speed. Their servers has a 1Gbit Network with unlimited traffic and torrents. Servers are located in Western Europe, Central Europe and Northern America.  They accept payments from Cards, Bitcoin & PayPal. This review is for their £3.95 plan which has a 250 storage and 22 users / server.
This plan has the following features:
250GB STORAGE PER USER
1GBIT NETWORK
250MBPS-1GBPS BANDWIDTH
UNLIMITED TORRENTS
SECURE FTP(S)
ACCESS REBOOT MANAGER
UNLIMITED TRAFFIC
SECURE HTTP(S) ACCESS
22 USERS PER SERVER
Other SeedboxSolutions plans can be found here: SeedboxSolutions Plans
Speed
SeedboxSolutions does not support public torrents due to security risks and to avoid bandwidth hog on shared servers. We tested 5 torrents from a private tracker and the initially speeds were good. Download speeds reached up to 65Mbps and a 40-45Mbs average speed.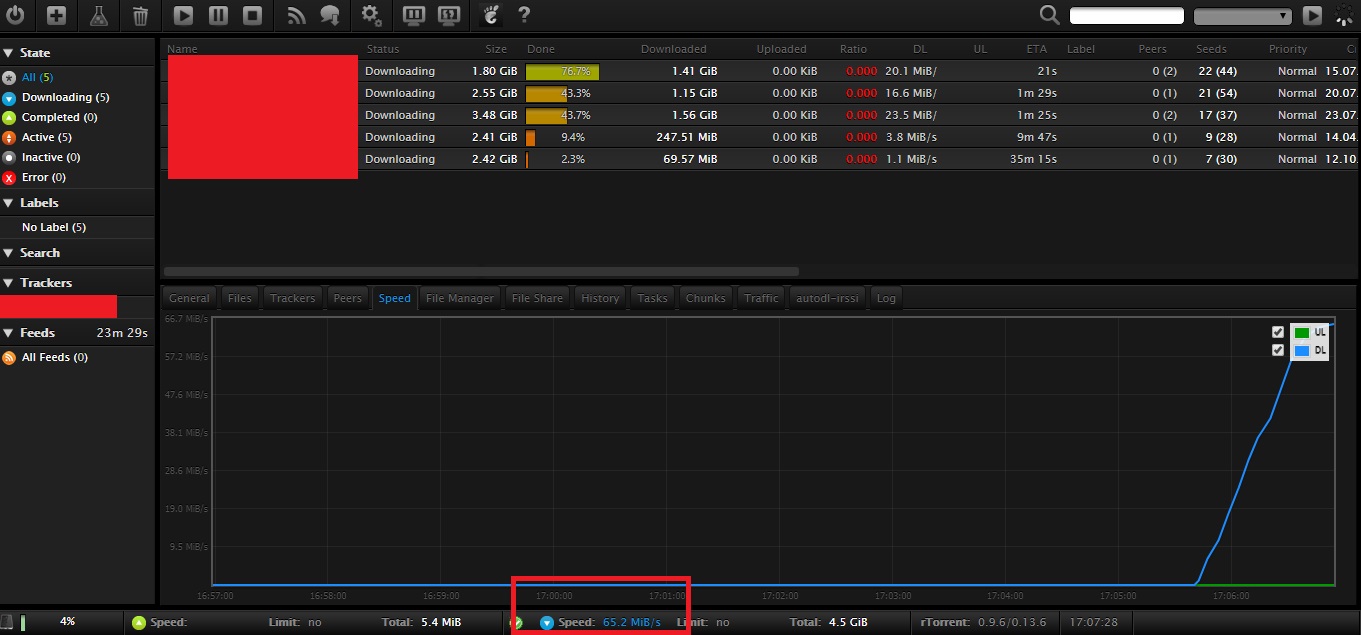 Just like other other seedbox tested, the uploaded files are of different file sizes and of different number of peers and seeds available. As expected, common an smaller sizes finishes the downloading first ahead of the other bigger files.
Customer Service
SeedboxSolutions website looks very simple and if you are new to seedboxes it will make you think twice about buying their services. There is no FAQ link visible in the main page and this can only be accessed via the client area. If you want to reach support you can do that via the Contact page or opening a support ticket. You will usually get an answer within 24 hours but there will  be delays in response during weekends and UK holidays.
Software
SeedboxSolutions uses rutorrent as the main client and has an online dashboard where you can Start/Stop/Reboot Services. You can also check storage usage as well as how much CPU is being used. Download via Https can also be accessed in here. The plugins pre-installed seems be only File Share, File Manager, Autodl-irssi and Chunks.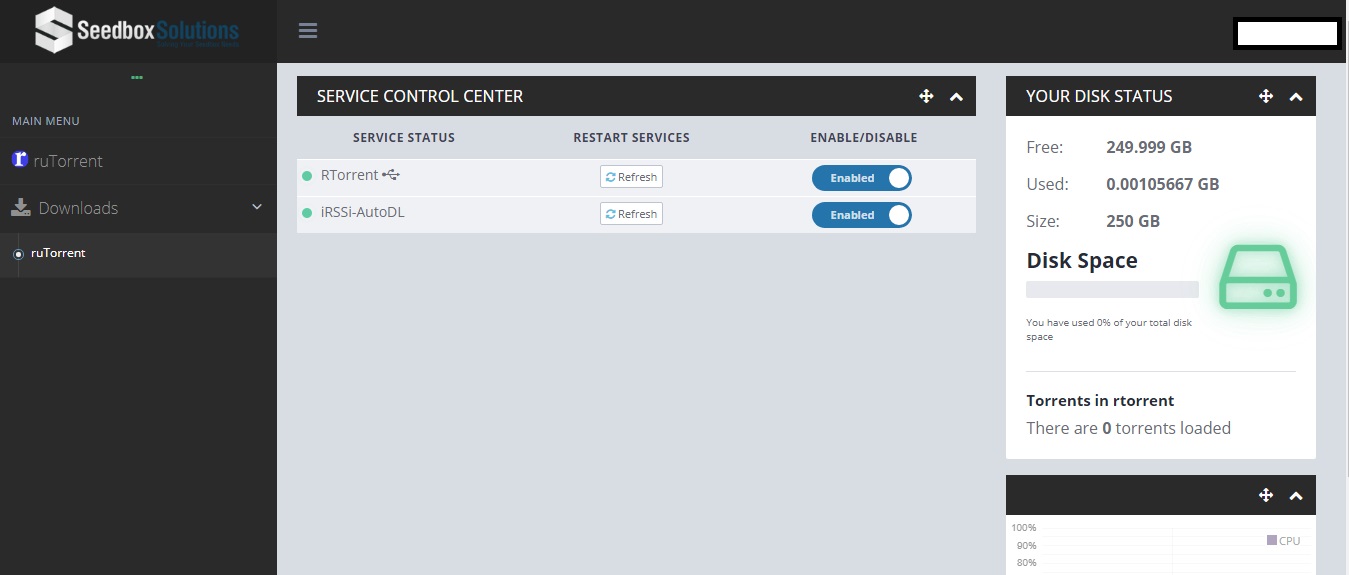 Price
$5.15
Seedbox Score
?
85
Recommend Resources