Introduction
Seedbox.gr is a seedbox service from Telcosol and was founded in 2007. Their seedboxes have unlimited upload traffic and they offer custom plans depending on a users needs. This review is for their Basic plan priced at €10/month. This plan has the following features:
Disk Space 100GB
Max Torrents: Unlimited
Bandwidth 100Mbps
Upload Traffic Unlimited
Other Seedbox.gr plans can be found here: Seedbox.gr Plans
Speed
Initially, download speeds were good when we downloaded 8 popular torrents. Average download speed was between 35-38Mbps. After a few minutes of downloading, there was a noticeable drop in speed to 20Mbps and it stayed that way till the torrents were completely downloaded.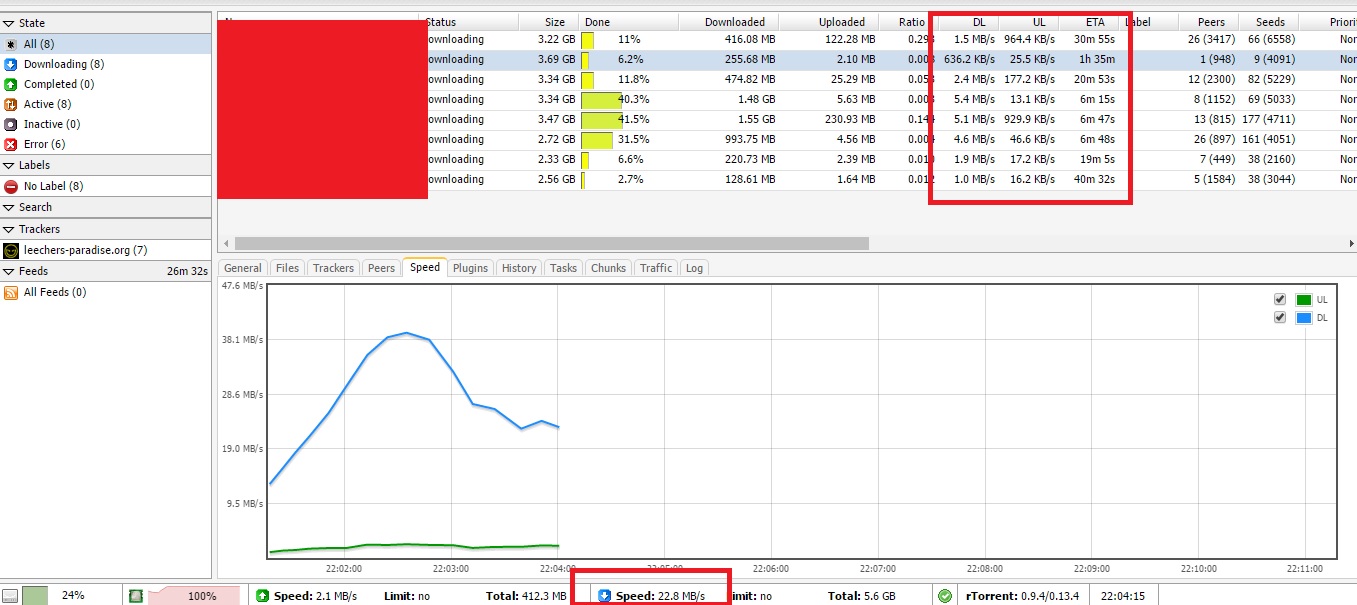 It is important to remember that each torrent has different size and also different numbers of peers and seeds. Some torrents will finish faster than the others.
Customer Service
Customer service will make or break a company. Nowadays, competition is everywhere and one criteria that will let you rise above the rest is customer service. Seedbox.gr's website is not very approachable and does not really say anything about the company. The layout is very simple and if you are a first time seedbox user this may look very suspicious to you. On the customer service side, they were able to respond to us within 24 hours that the ticket was sent.
Software
After signing up to a plan, we received the login details after 24 hours. Your seedbox information will be sent to your via email that includes your torrent URL and FTP access. No other information can be found in this email.
ruTorrent is used as the main client and we found the UI to be a bit slow. We've added around 8 torrents and it takes a while for you to see the torrents being added and it got us confused whether it was added or not. Turns out you will need to refresh the page to see the new torrents added/
Price
$10.46
Seedbox Score
?
81
Recommend Resources