Introduction
Seed.st is one of the few seedbox providers that provides weekly plans. They offer unlimited bandwidth and active torrents on all of their plans. They have a "Stats" page that shows live server stats. Here you can see Disk I/O, CPU, Upload, & Download activities on all of their servers. This review is for their 100mbit-mini plans which is priced at $2 for the weekly plan and $6 if you go monthly.
This plan has the following features included:
200GB Drive Space
2MB/s Average Upload Speed
Instant Activation
Public trackers NOT allowed
Unlimited Bandwidth/Active Torrents
FTP/FTPS/FXP Access
ruTorrent v3.7 and rTorrent v0.9.6
Includes many ruTorrent plugins
Creating torrents is disabled.
You can view more Seed.st plans here: Seed.st Plans 
Speed
Seed.st's 100mbit-mini plan has an average upload speed of 2Mbps. Public trackers are unfortunately not allowed. We were able to test 3 private trackers and the speeds were fast. Download speed reached to 59Mbps. The webUI was a bit laggy on 3 torrents. How much more if you there's a lot of torrents seeding/downloading at the same time.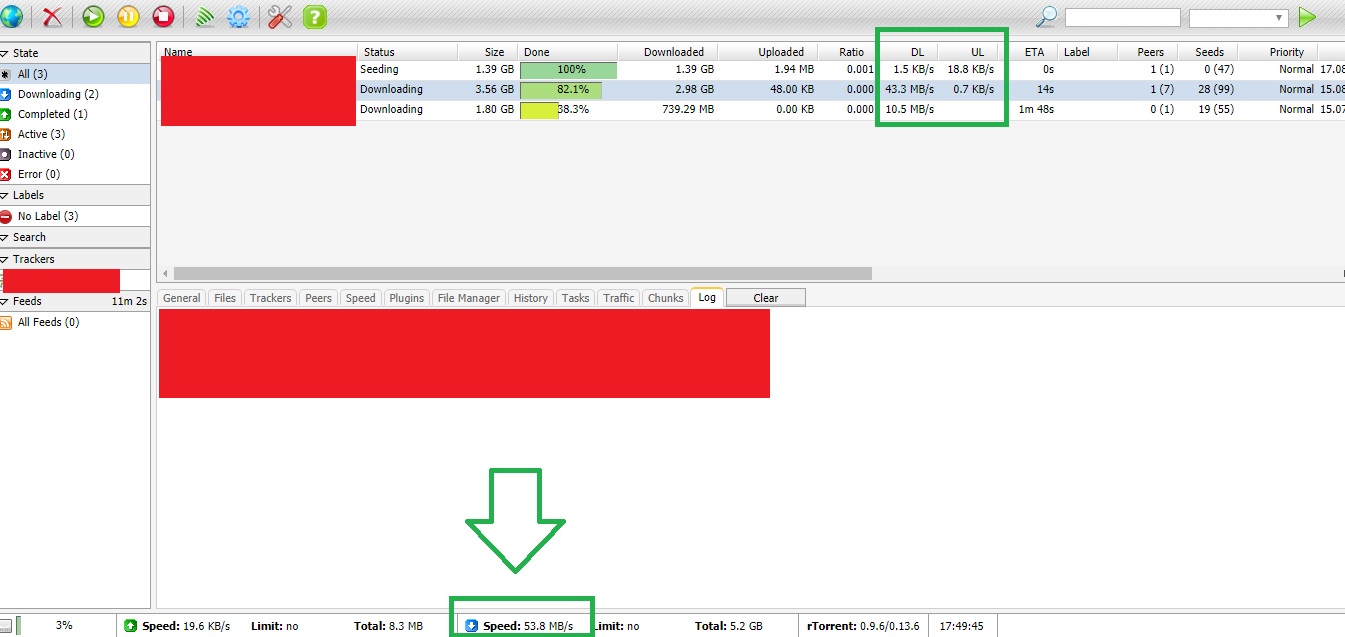 Customer Service
Seed.st has an FAQ page available and their News page that contains recent updates/announcements seems to be updated. Signing up to Seed.st was fast and activation of the seedbox was instant. All you needed was to enter your username and password and pay. The problem is that your seedbox details will not be sent to your email so you will have to remember your username and password and also bookmark your seedbox url. You can contact their support through their "Live Chat" available 7 days a week, 10am – 7pm PST (GMT-8). You can also send them an email directly.
Software
Seed.st uses ruTorrent v3.7 and rTorrent v0.9.6 as their main and only client. The seedbox already includes a lot of plugins like loginmgr, scheduler, unpack, chucks & screenshots just to name a few. The maketorrent and autodl-irssi plugin is not available for their 100mbit-mini plan.
Price
$6.00
Seedbox Score
?
84
Recommend Resources