Introduction
Giga-Rdp offer wide range of services that includes dedicated servers, VPS, seedboxes, proxies and  webhosting. You can find more services from their website. This review will be focusing on their Seedbox NL 1Gs SATA3 1.5TB plan which has the following features:
1.5TB SATA3 Disk Space
Fast 1Gbit Netherlands Server
10TB Minimum – 15TB Maximum [UL+DL]
99% Uptime
Leaseweb DataCenter
You can find other Giga-Rdp plans by going to this link: Giga-Rdp Plans
Speed
Speeds were decent and fast. Downloading 7 popular torrents resulted to a download speed that peaked to 59Mbps with an average of around 35-45Mbps.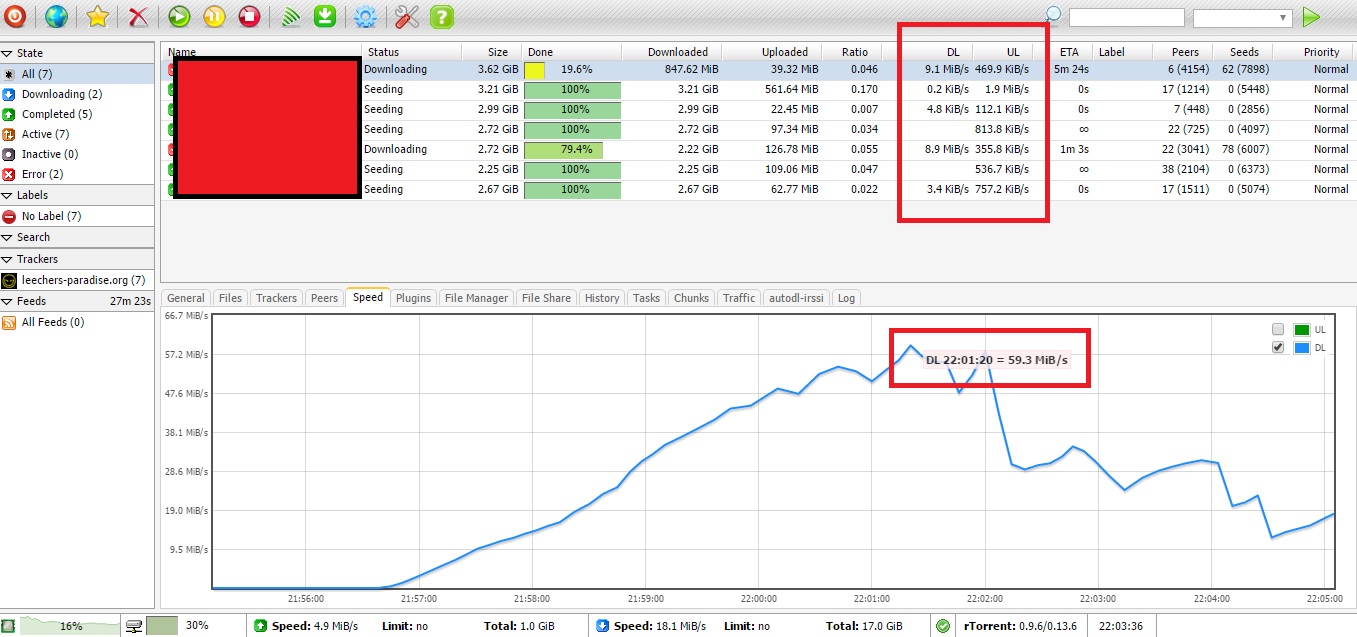 Upload speed is consistent between 15-18Mbps.

Customer Service
Good customer service is a must if you want to stay in business for a long time. It decides how often customers will comeback and use your services. Giga-Rdp's support was quick in answering my questions. They were friendly, efficient and gives straightforward answers.
Software
Our seedbox' main client is Rutorrent 3.7 GUI/Rtorrent 0.9.4 with Secure HTTPS Access. The seedbox control panel is fairly simple. Here you can find your billing information, reboot button, IRSSI details, Plex Manager and you also have an option to install Btsync.
If you look at the Giga-Rdp's website, you can see that they offer a lot of services not that it makes the main site look cluttered and confusing. There's also no information about the company at all on their site and this might cause some people to be a little bit suspicious.
Price
$17.74
Seedbox Score
?
86
Recommend Resources