Introduction
Cheapseedboxes is another seedbox provider that has servers located in France. The have VPN support, unlimited bandwidth and supports public trackers. They use rutorrent as their main torrent client. This review is for their Dronebox plan priced at $10/month. This plan has the following features:
300 GB
1 Gbps Unlimited
FTP(S) /VPN
rTorrent + ruTorrent
All Trackers
Live Support
You can find other Cheapseedboxes Plans here: Cheapseedboxes Plans
Speed
Cheapseedboxes does support public trackers but seeding has been disabled. We download 8 popular torrents and the download speed as averaging between 55-60Mpbs.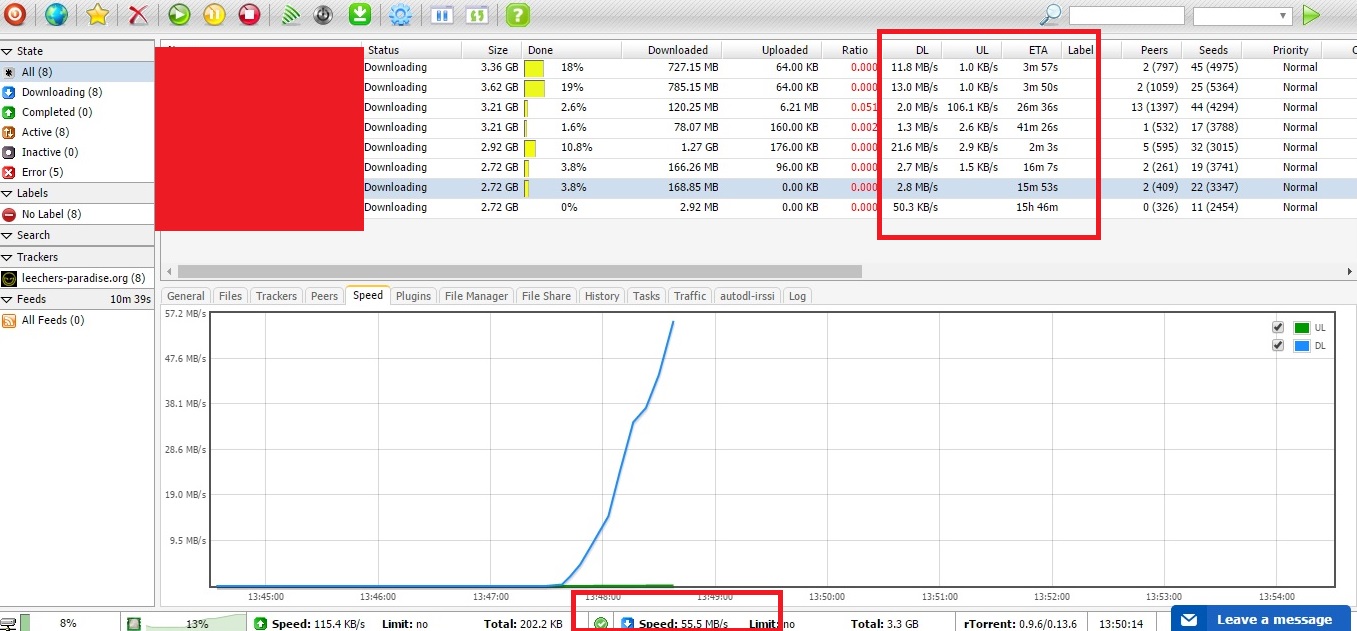 The torrent files total to 25GB and took only 7 minutes to completely download. Just like other seedbox tested, the downloaded files are of different file sizes and of different number of peers and seeds available. As expected, common an smaller sizes finishes the downloading first ahead of the other bigger files.
Customer Service
One of the major area we look for in seedbox companies is how efficient their customer service is. If we have technical issues, we want to be able to get answers from these companies asap. Cheapseedboxes does offer live support but, and as per their site, it's only 12 hours and not 24/7. They were able to answer our questions within 24 hours after we opened a support ticket.
Software
After signing up to a plan, you will get an email that includes your login info, webUI link, downloads directory link and OpenVPN config file. You will also receive the link where to download the dashboard app.
Cheapseedboxes' dashboard app/control panel is actually familiar as this software is also being used by other seedbox companies. It has access to all essential seedbox links, tutorials and the FAQ. The seedbox panel also has a shoutbox (chatting area) for you to talk directly to other users and system administrators so your questions are effectively answered.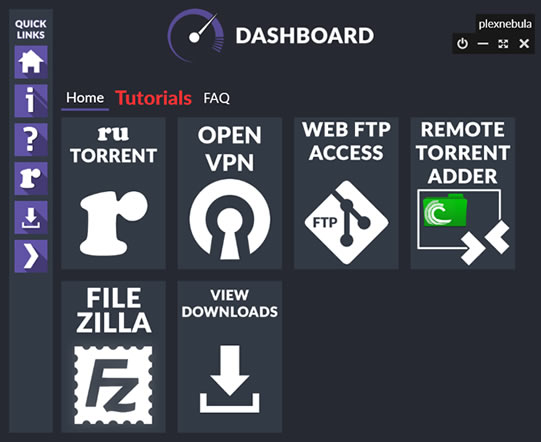 Price
$10.00
Seedbox Score
?
85
Recommend Resources