Introduction
Bestbox.be is another seedbox provider that has been operating for years now. Their servers are located in France and Netherlands. They offer unlimited bandwidth on all of their seedbox plans with SSL/TLS/FXP enabled. This review is for their 200MBIT-MINI plan priced at 7 € /Month.
This plan has the following features:
Drive Space: 600 GB
Max Downlink: 1 Gbit
Max Uplink: 250 Mbit
Slot: Unlimited
Data Traffic: Unlimited
Create Torrents: No
Packaging: No
Autodl-irssi: No
Client: ruTorrent v3.5
Setup Time: Instant
Users per server: up to 8
Location: France
Speed
Download speeds were good. We downloaded 8 popular torrents and we got an average of 30-35Mbps. Although there were times were the download speed would go down to 20-25Mbps. A total of 28GB torrent size were downloaded and took about 20 minutes to completely download.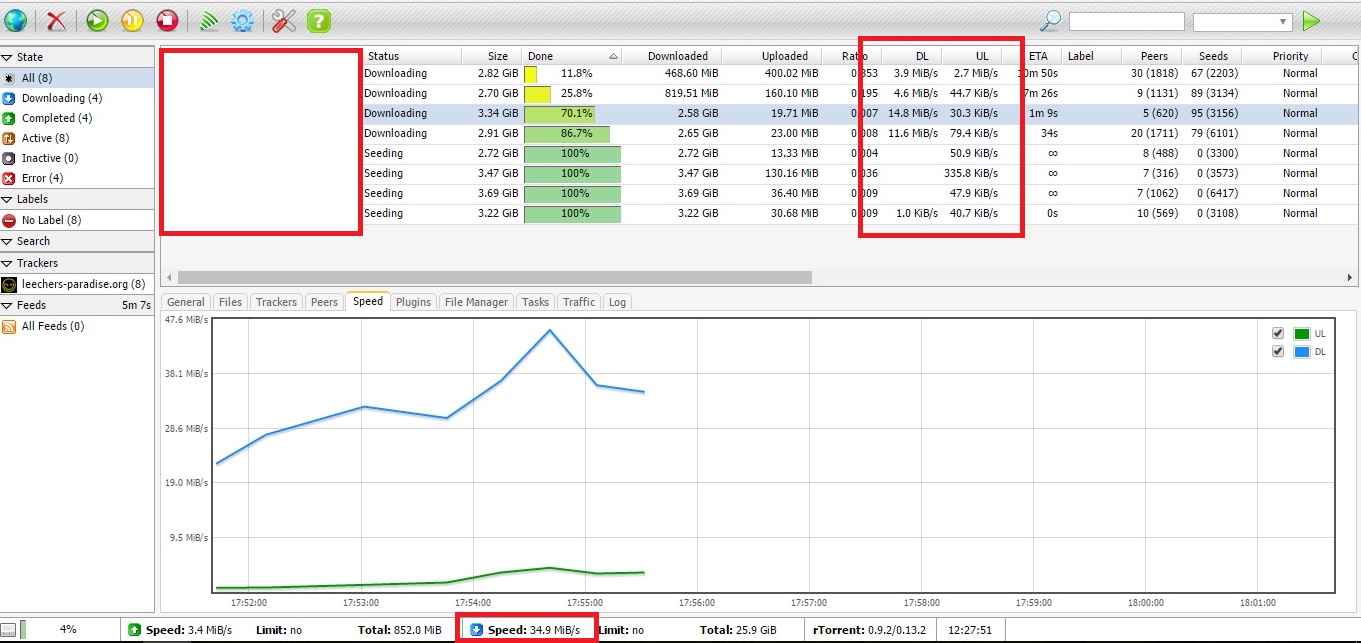 These stats also depended on the torrent sizes and the peers/seeds during the time of download.
Customer Service
After signing up, the seedbox details were available to us right away and we did not have to wait 24-48 hours like other seedbox companies. Customer service was really fast. We had an issue with the webui crashing on the first few minutes and they were able to respond to us within minutes.
Software
The seedbox control panel can be accessed via the client area on their website. You can see the seedbox stats here like HD usage, torrents active and webui/http link. You can also see your billing details and seedbox restart button. The online control panel is really convenient and should be available to other seedbox companies. 2 thumbs up to Bestbox.be for having this feature.
Price
$7.37
Seedbox Score
?
84
Recommend Resources