Introduction
The Seedbox Company offers unmetered bandwidth and you have the option to switch between rutorrent, deluge and transmission. They have been in business for a few years now and this review will be for their SB-03 plan which has the following features:
Disk space 990 GB
Download 1 Gbps
Upload 1 Gbps
Traffic Unmetered
Plex Media Server
App store
More plans from SeedboxCo can be found here: The Seedbox Company Plans
Speed
The initial download speed of popular torrents was really high, around 60-70Mbps . After just a few minutes, for some reason all of our torrents was placed on queue.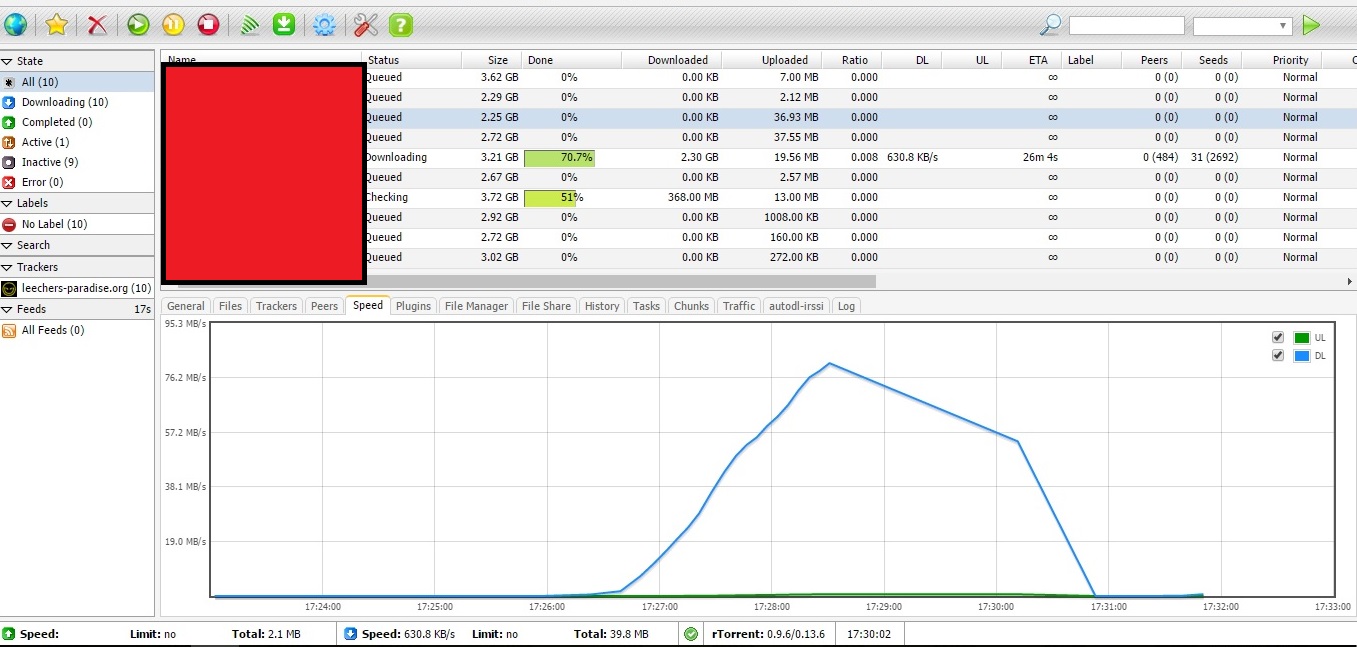 It took awhile for it to start downloading again and when it started there was a significant drop in the download speed, averaging between 30-40Mbps which is still good.
Customer Service
When our torrents were queued as mentioned above, we sent them a ticket right away. We received a response within 24 hours and they were deeply apologetic with the issue. They also sent us a follow up email the next asking us if the seedbox was working.
Software
The online control panel is probably one of the most organize and unique we've ever seen. Here you have the option to setup a private cloud, access the app store, change your client from ruTorrent, Deluge or Transmission and install a VNC client. You will also be able to check the status of the server and restart it, have VPN access and check FTP and rutorrent login details. There's actually more that is not listed here and can be a little too much if you are newbie.
Price
$31.29
Seedbox Score
?
80
Recommend Resources