Introduction
When it comes to cheap seedboxes, you can count in Leechdrive. Various plans according to your need are affordable. Plans offered are for all level users.
Seedbox Guide has been reviewing the "50GB HDD" which is a 50GB disk space, a 1Gbps download connection with an unmetered bandwidth shared by 3 users.
Other LeechDrive plans they offer are available here: LeechDrive Plans.
Speed
Download speed is exceptional at first but it dropped after couple of minutes and experienced time out during our first test of the rutorrent as the default torrent client installed on this seedbox plan. The network speed limit is becoming annoying when all downloads has been automatically paused and it is being limited to 1KB/s. You can find the performance from the example show below. I think this is not bad for a cheap seedbox.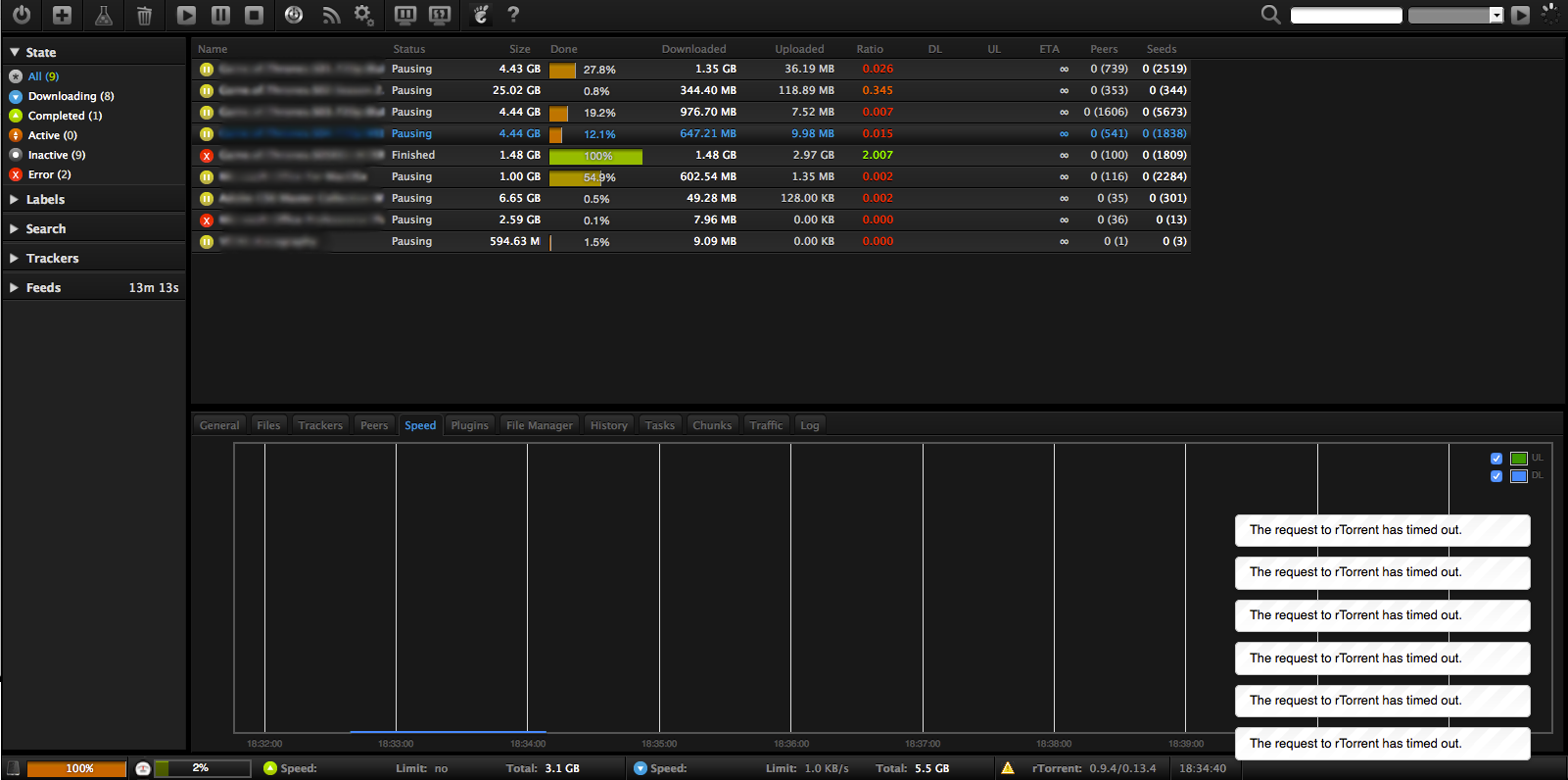 Customer Service
The ordered plan's login credentials were served after a day.
A ticket was sent in order to inquire regarding the sudden pause of all downloads and the global download speed has been limited to 1kb/s. The next day, the ticket was answered suggesting to free some space and start paused downloads manually in order to resume normal operation. I didn't find the answer satisfying on how download has to be paused and the filesystem quota has been reached.
Software
Leechdrive uses Nano® U2250 with a shared memory of 2GB for this plan while limiting 3 users only for server on a speed of 1Gbit per second network. Though the bandwidth is unlimited, I have experienced intermittent download errors and all downloads were stopped.
By request, Leechdrive can provide openvpn config which is usable for Windows PC and android phone.
Price
$3.00
Seedbox Score
?
84.8
Recommend Resources