Introduction
Seedstuff.ca has been providing Shared & Dedicated seedboxes since 2010. They have two server locations – France and North America. All of their plans has Kodi.TV Streaming, Transdroid, CouchPotato Support. Unlimited bandwidth and torrent is available so you download till your heart's content.
This review is for the Dirt plan which has 250 GB HDD, 32 Users Per Server and 1 GB Ram priced at $10 / month. All included are these features:
500Mbit Network
Instant Setup
Secure HTTPS Login
FTP(S) Access
HTTPS Download Site
Dedicated IP Address BarMagnet Support
BTSync Support
Syncthing Support
Private Proxy Server
Create Torrents
RSS Feeds
Rar/Unrar Torrents
rTorrent Start/Stop Manager
Filemanager
Checkout more Seedstuff.ca plans: Seedstuff.ca Plans
Speed
As of February 15, 2016, Seedstuff.ca no longer supports public trackers. We test 5 torrents from private trackers and initial the speeds was good. The download speed was between 34-35Mbps.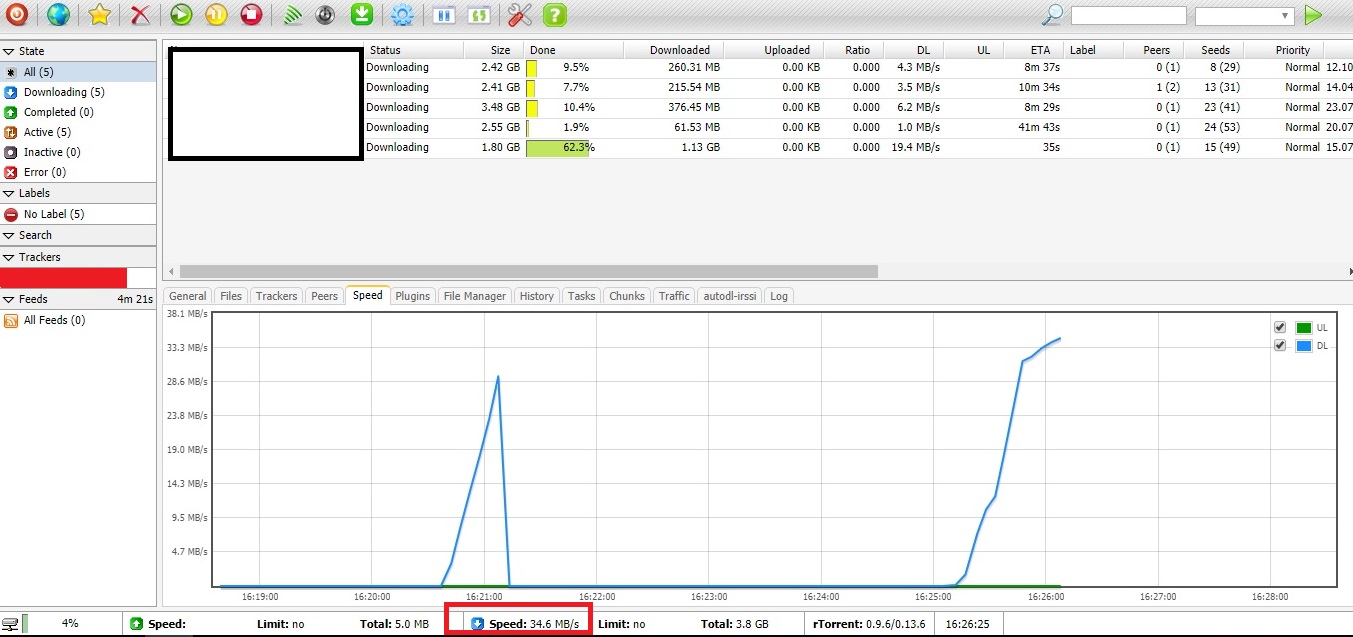 Since these torrents are from a private tracker, there will be less seeders and the drop in the download speed did show after a few minutes: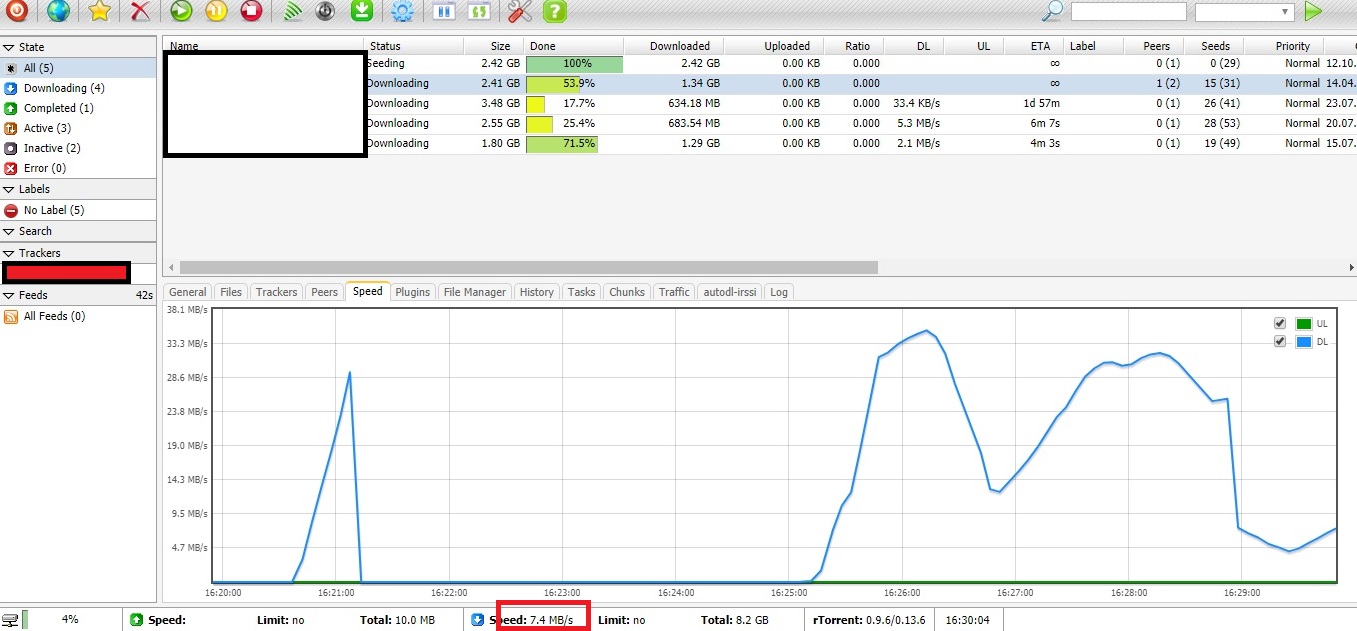 Customer Service
Seedstuff.ca's support can be reached via opening a support ticket. If you are just looking around and wants some answers and for some reason you do not want to contact support, then an FAQ page is available. Here you can find common tech & payment questions and their answers. "How to" guides can be found under Knowledgebase.
You can request for them to install a blank OS but you will need to install everything else. We were unable to use the webUI from initial use and their support team was able to answer our ticket within a few hours.
Software
Seedstuff.ca only uses rutorrent configurations. You can choose to install Deluge/Transmission on dedi seeboxes but no support will  be provided. Plex & SSH / Root Access is not supported on shared seedboxes. Unfortunately, they do not support public trackers and anyone caught downloading from public trackers will be sent infringement notices and warnings which might result to your service being suspended without refund.
After payment, your webUI access, FTP & Https logins will be sent to your email. If you will login to the site client area, you can find information their on how set up Transdroid, Barmagnet, BTSync & Syncthing. The usual plugins are already pre-installed like autodl-irssi, create and ipada.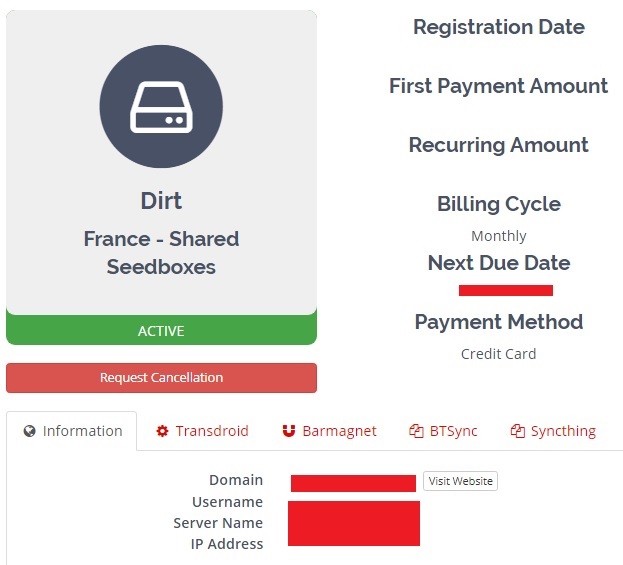 Price
$10.00
Seedbox Score
?
80
Recommend Resources